RAIN OR SHINE! Regional artisans displaying a variety of unique items, local musicians with live music, awesome bake sale, lunch canteen with hamburgers and hotdogs, assorted desserts, coffee, and cold drinks, craft-brewed beer from Almost Famous Brewery, and more!
St. James is an Episcopal worship community nestled in the middle of the classic New England village of Farmington, Connecticut. Grounded in the Gospel of God's love in Christ, St. James seeks to serve our neighbors near and far in Christ's name, and we welcome all who would come to be with us as we pray and work together.
Nursery care is available upstairs for children 5 and under, every Sunday during the 10:15 AM service.
​
The Service Bulletin for the Rite 2 service at 10:15 AM on October 1st is available here.
​
Parish Office hours are Monday–Friday, 9 AM to 2 PM.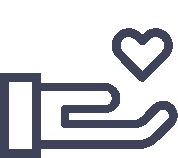 And he said to them, "Follow me, and I will make you fishers of people."